Service
Free Shipping
Off on all order above ₡150.000
24 * 7 Support
We provide the support you need
Discounts
We offer the best offers to our customers
Alquiler de consolas
Contacte al 8578-9224 y alquile sus consolas para sus eventos gaming
PS4 - Far Cry New Dawn
CUOTAS SUPER CÓMODAS CON TIENDAS ARCADIA
PS4-Far Cry New Dawn

 In Far Cry New Dawn, you'll have to fight to survive on a post-apocalyptic border while building your arsenal of weapons to fight the Highwaymen and their leaders, the twins.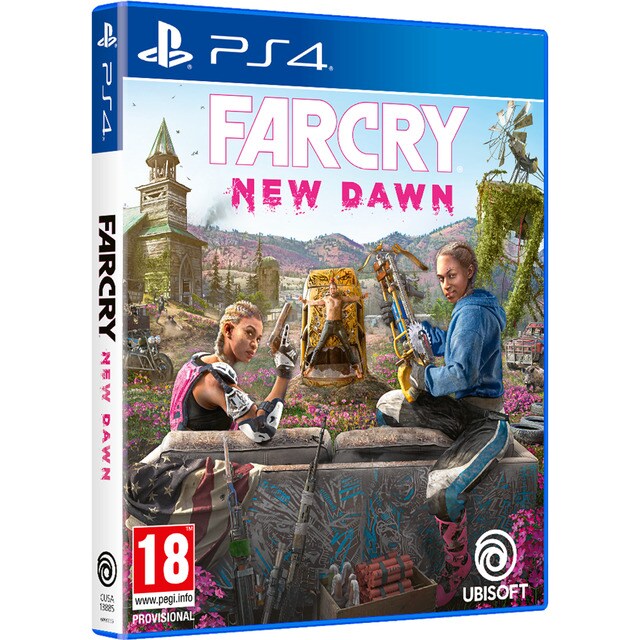 General information of the game

In this latest installment of Far Cry, enter a Hope County, Montana, fully transformed, vibrant and post-apocalyptic, 17 years of a global nuclear catastrophe.
Lead the fight against the Highwaymen, who will seek to seize the last resources of Hope County.
 Fight for survival in a post-apocalyptic world as you rise with weapons to fight alongside a friend in cooperative online mode.
Lead the fight against the Highwaymen and their ruthless leaders, the twins.
Build your own base and recruit specialists to improve it, while unlocking the totally new features of the game.
Defeat your enemies to collect resources in Hope County and across the country as you explore new places.
 SURVIVE, FREE AND EXPLORE 

 Hope County is far from the only place that has been devastated by the nuclear apocalypse. The expeditions are an opportunity to go far from their borders, visiting new dangerous territories to take on specific missions throughout the US.